With the spirit of Ramadan and an ambition to contribute actively to the society, Oryx Universal College collaborated with Wa'hab to reach out to those in need and to make a difference in the lives of those who are an essential part of the nation's progress.
Wa'hab is a non-profit organisation which started back in 2017, with an aim of tackling food wastage by ensuring that surplus food can be provided to the underprivileged by cooperating with food outlets or charitable organisations. With a team of dedicated and relentlessly hardworking volunteers, Wa'hab has managed to make significant contributions all over Qatar over the years.
The Oryx Student Social Enterprise and staff members, driven by a persisting problem with a unique solution, worked together on 'Let's Make a Difference this Ramadan' campaign. In early April, Wardah Mamukoya, an entrepreneur and the co-founder of Wa'hab had been invited to the campus to introduce her venture, increase awareness about food surplus and encourage students to take an action that can positively impact someone's life.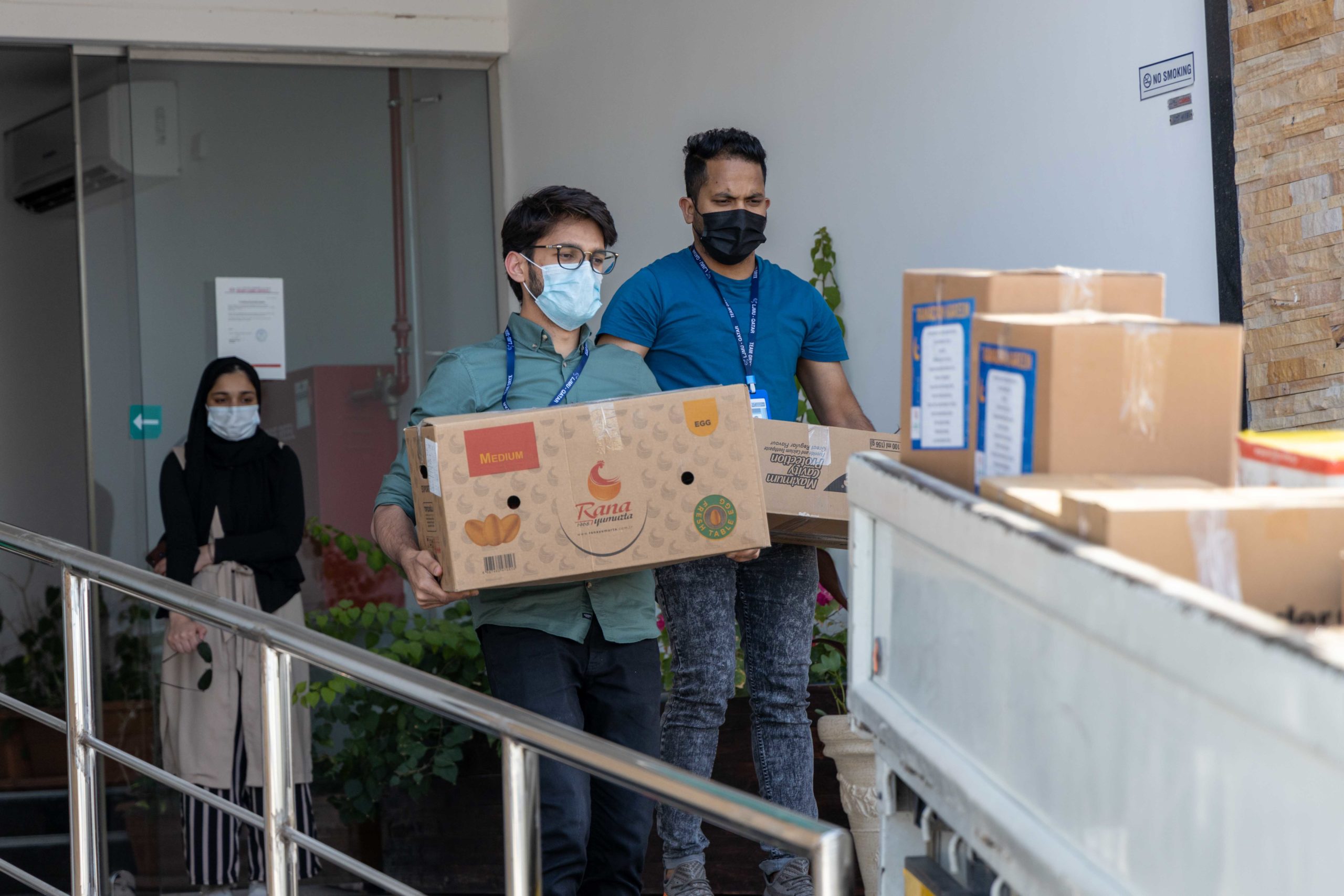 The Oryx Student Social Enterprise initiated the campaign with the target of collecting everyday essentials for the labourers living in Qatar. For two weeks, anyone was welcomed to drop their donations at a beautifully decorated and captivating Ramadan booth at the OUC campus. By the end of the campaign, an astounding number of items were collected weighing up to 800 kilogrammes. These primarily included an array of food and hygiene products. Over the following week, the team carefully divided the items and prepared "Ramadan Kindness Boxes", which were finally, on 17th April 2021, distributed in the labour camps by the members of the Oryx Student Social Enterprise along with Wa'hab.
With another milestone achieved, Oryx Universal College continues its journey on making a difference in society and giving its students a chance to create an enriching experience for themselves and others. Understanding its commitment to the community at large, OUC looks forward to welcoming such initiatives in the future.