Working towards achieving its sustainability goals, Qatar set on a mission to fulfil its commitment under the Paris Climate Change Agreement in September 2019. 'Plant a Million Trees campaign' supports this by aiming to afforest areas all across the nation. Numerous institutions have taken the initiative and participated in order to work towards achieving greener goals by the end of 2021 and beyond. The campaign also serves as an essential component in supporting Qatar National Vision 2030.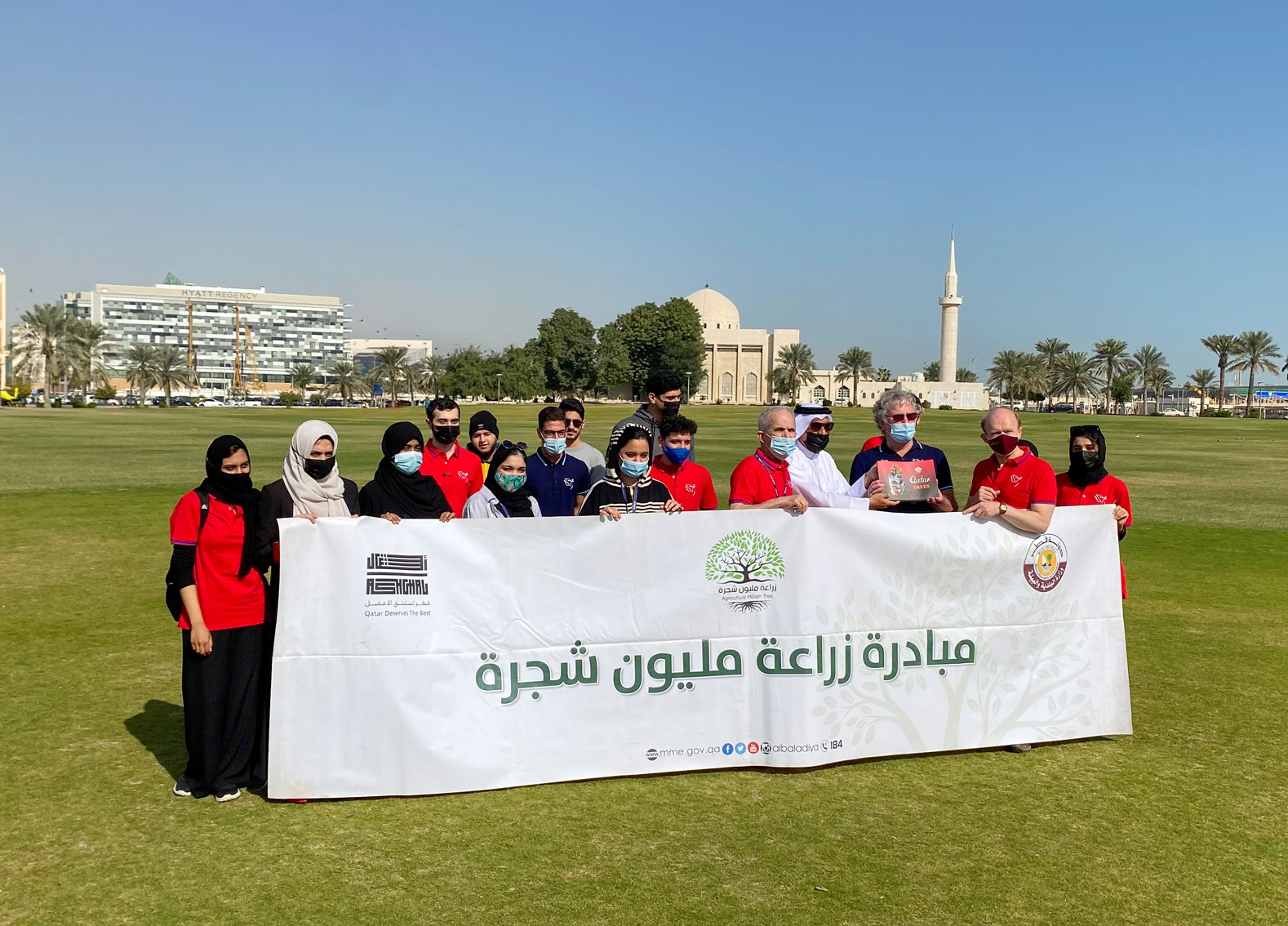 On 4th February, students and staff members from Oryx Universal College went to the Old Airport Park to plant some trees as a part of the Plant a Million Trees project, in cooperation with the Qatar Ministry of Municipality and Environment. The initiative also plays a key role in combating climate change and saving the planet from the damaging effects of global warming.
Upon arrival at the location the participants were provided with a brief idea of the activity and were also given copies of 'Qatar Trees' a publication containing details of the kinds of flora that thrive in the country. They then proceeded to plant the relatively young trees and water them across an area of the park.
As a university that thrives on creating a knowledgeable and proactive learning community, OUC in partnership with Liverpool John Moores University partnered with "Plant a Million Trees" campaign in order to bring its staff and students closer to fulfilling their duty as responsible members of the community, pursuing sustainable goals and objectives.