A memorandum of understanding (MOU) was signed between Oryx Universal College (OUC), in partnership with Liverpool John Moores University, and Lean Construction Institute – Qatar (LCI Qatar) on Wednesday, 23 June 2022 at the university campus, located in Al Messila.
LCI Qatar is a non-profit organisation with a mission to support the continuing positive transformation of the construction industry in Qatar to generate value, eliminate waste, increase efficiency and maximise productivity. This unique partnership was born from the common goals and values that are shared between OUC and LCI Qatar, aligning with the Qatar National Vision 2030 and contributing to the UN Sustainable Development Goals.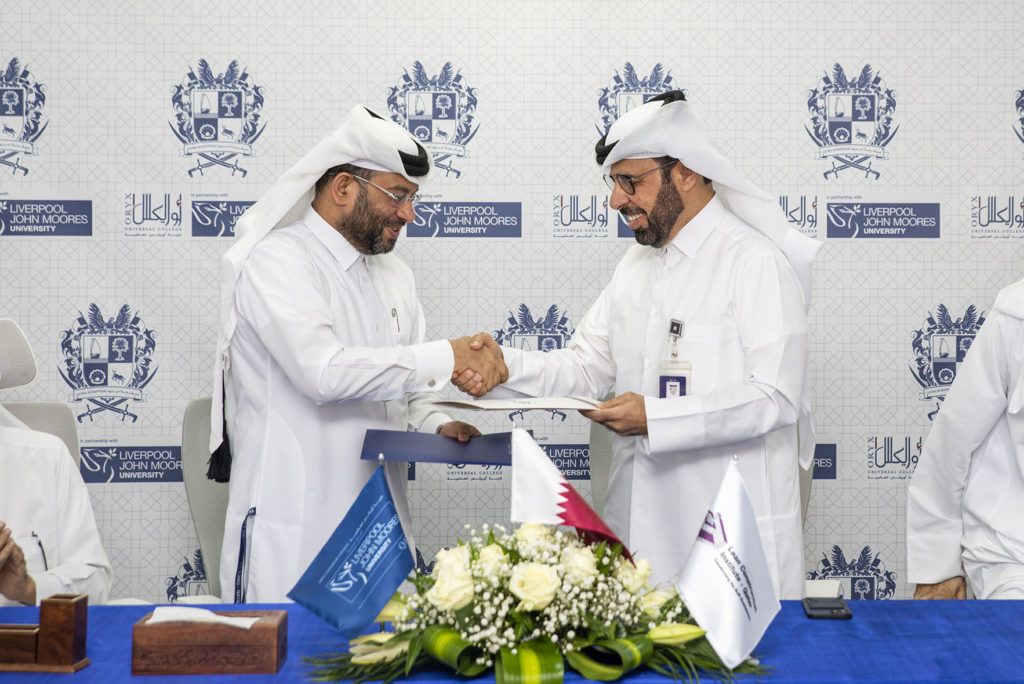 The signing ceremony started with the welcome speech by the President and Trustee of OUC, Azmy Ameer. He greeted all attendees at the event, including the Oryx Universal College staff members, and revealed how the relationship between the two institutions began many months ago due to the common goals that are shared.
In turn, the President of LCI Qatar, Dr. Abdulla Yaqoub Alsayed, stated how LCI Qatar are bridging the gap between the education sector and the construction industry in the State of Qatar, by training individuals on how to conduct more resourceful and ecological methods in the construction industry.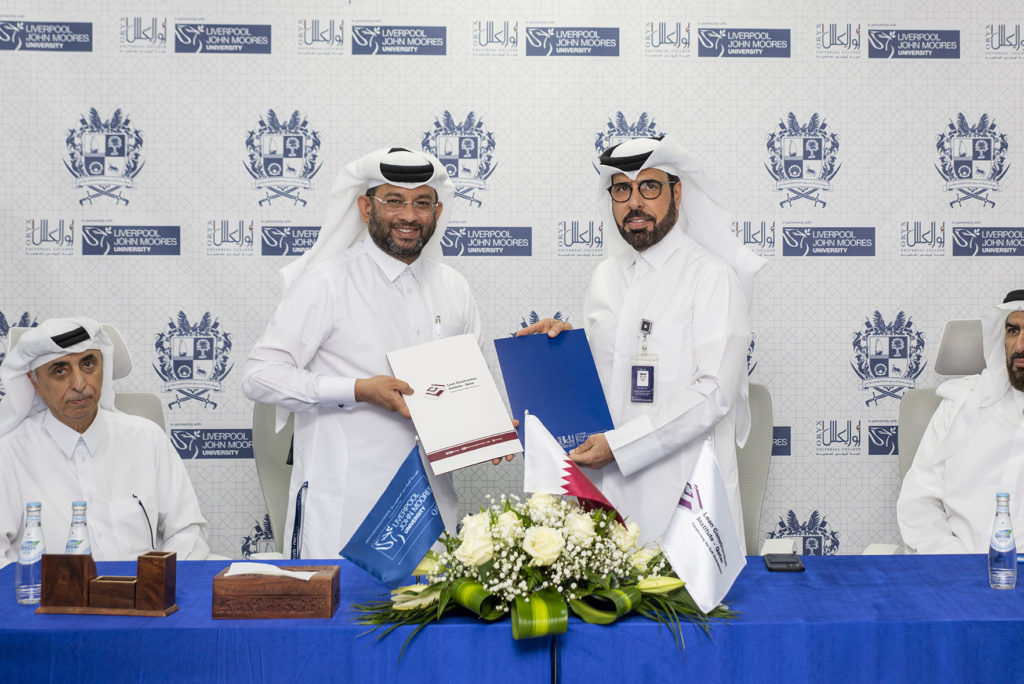 The MOU was signed by Azmy Ameer, President and Trustee of OUC; Dr. Abdulla Yaqoub Alsayed, President of LCI Qatar; Dr. Homaid Al Madfa, Chairman of Board of Trustees at OUC; and Abdulla Al-Baker, Vice President of LCI Qatar. Lastly, Azmy Ameer closed the event by thanking everyone who participated in the event and stated "a new chapter and an enhanced engagement will start from today".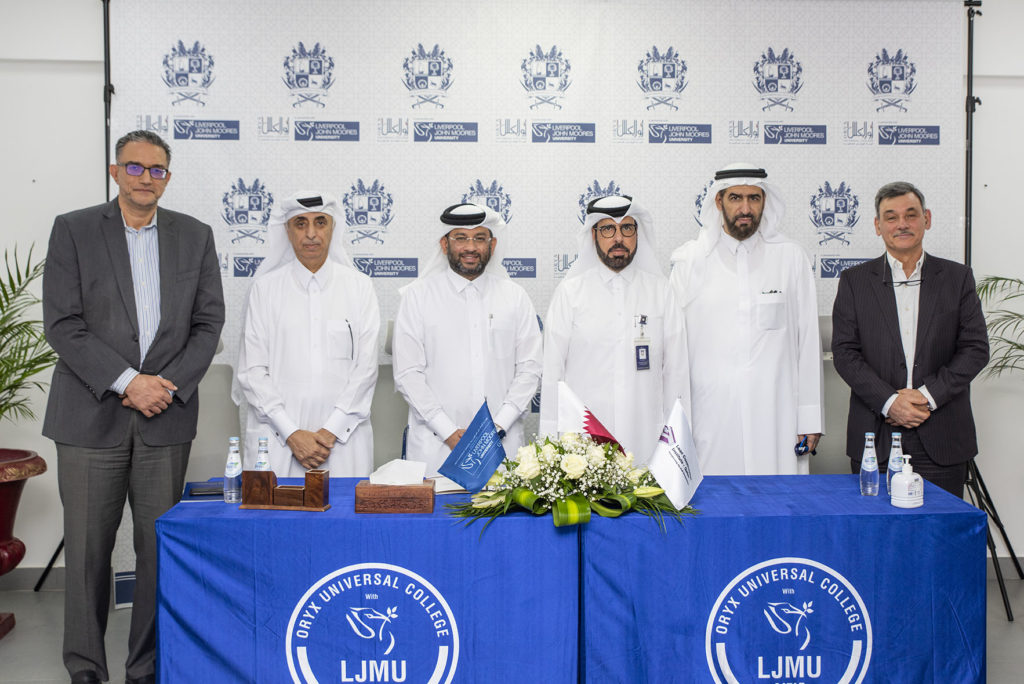 We encourage our students to benefit from this partnership by signing up and becoming members of LCI-Q, granting access to exclusive members-only forums, and to continue to engage and participate in vital discussions around sustainability and growth. 

Sign Up Here
https://lci.qa/register/student/