As a part of Qatar Sustainability Week 2020, Oryx Universal College engaged in a clean-up initiative on 19th November. The event primarily aimed to instill a sense of responsibility individuals have towards the environment and the society. With this as a driving force OUC students and staff set off to the Singing Sand Dunes on a mission to clean a part of Qatar's environment in collaboration with Doha Environmental Action Projects (DEAP).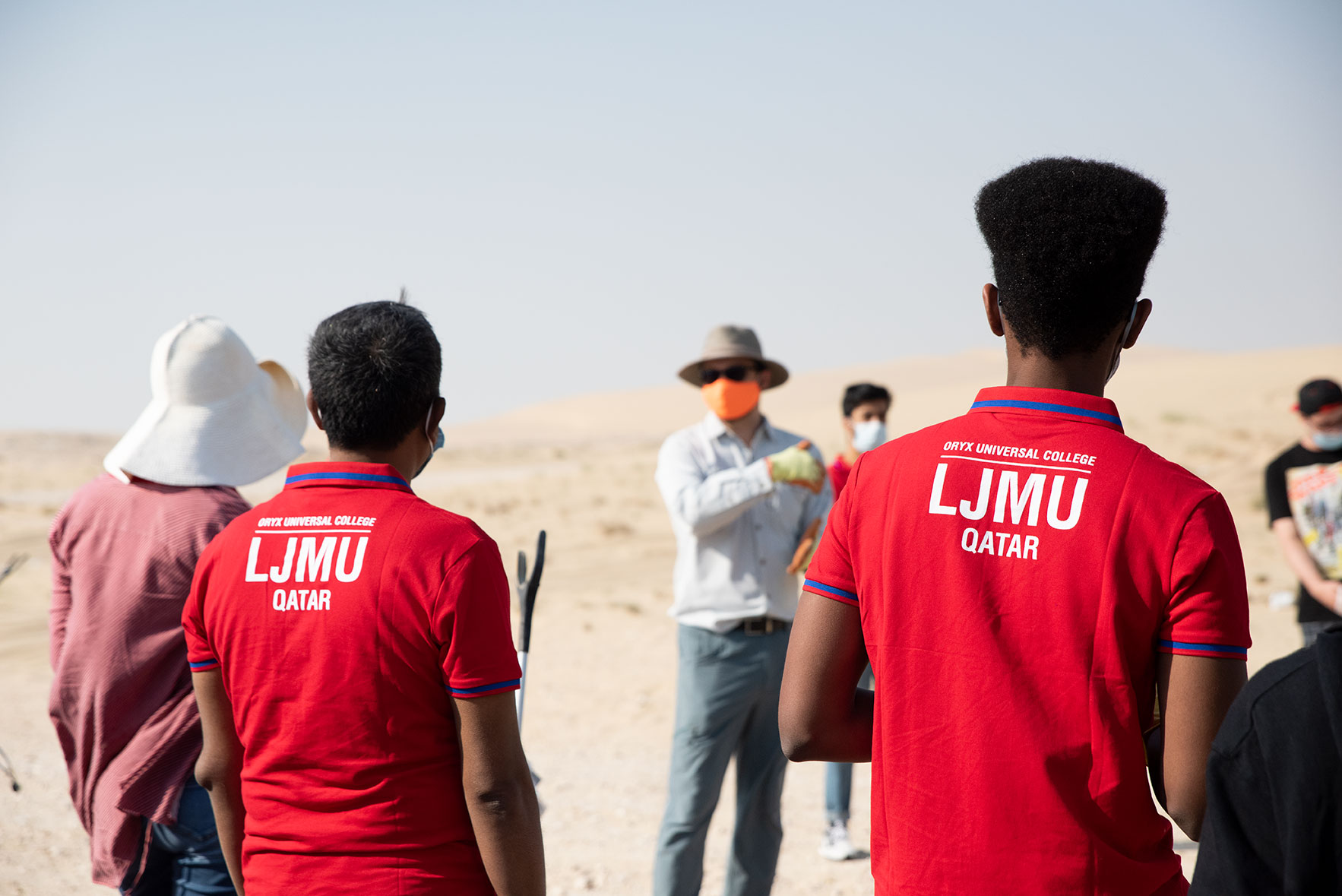 Upon arrival at the location, the DEAP official, Jose, explained and guided the activities which included the removal of plastics, metal and non-biodegradable litter from the site. Students and staff enthusiastically worked their way across the area ensuring that maximum amount of litter is removed.
Amongst the litter removed, items that were found included several large tires, plastic bottles and food wrappers, the latter being in abundance. The OUC team managed to collect approximately 360 kilograms of litter by the end, leaving the area significantly cleaner than how it was originally found in the morning.
The Ministry of Municipality and Environment was requested to remove the collected litter from the site. OUC also received a certificate from the Qatar Green Building Council acknowledging the contribution made towards Qatar Sustainability Week 2020.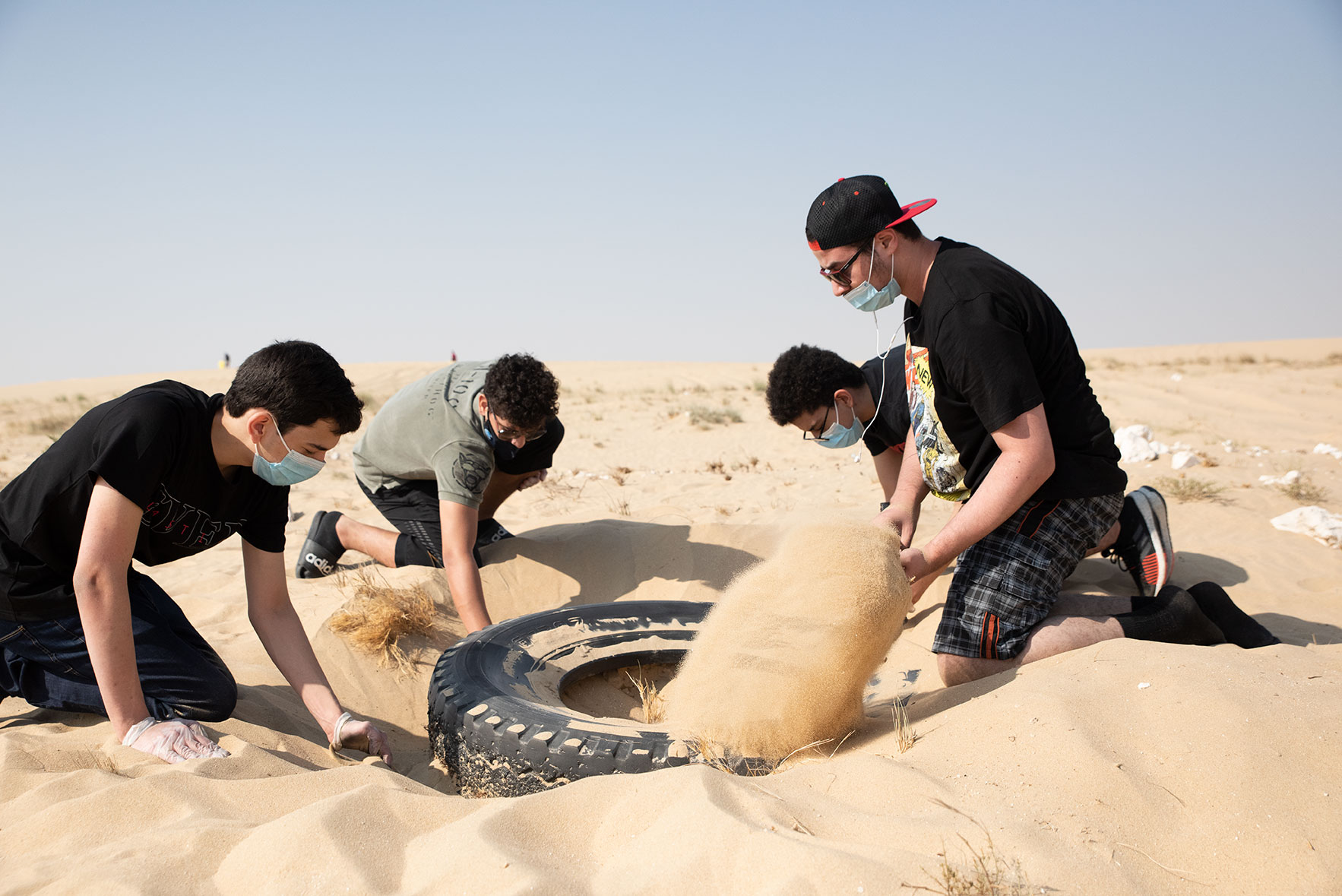 As Qatar moves towards creating a knowledge-based society, it does so with the aim of increasing awareness and equipping individuals with the right kind of skills. Given its key role of guiding and educating individuals and contributing to the society, OUC seeks to support Qatar's vision of fulfilling its sustainability goals and objectives by engaging in such initiatives and ensuring that effective and efficient green practices are embedded within the lasting educational experience offered at the university.